About Us
Hessian Apps are iOS Developers based in Adelaide, Australia.
Meet the Team
Daniel Kiley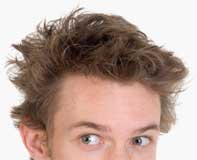 Daniel is the driving force behind Hessian Apps. He holds a Bachelor of Mathematical and Computer Sciences from the University of Adelaide, and has worked in the ITC field with a range of technologies.
The Hessian Apps portfolio reflects Daniel's interests. AustLII draws upon Daniel's legal qualifications, while VARFL shows his status as a keen football fan.
Daniel's website is dkiley.com.
Contact us with the following form
Fill in the form below to contact us at Hessian Apps. All fields are required.