LegalAidSA
LegalAidSA is the official Legal Services Commission of South Australia (LSCSA) iPhone application for legal information and resources.
The comprehensive application is free to download and puts community legal information at your fingertips 24/7. It is designed to assist the South Australian public on a wide range of legal issues such as divorce, workplace law, child support, vehicle accidents, going to court, guardianship and wills – as well as accessing further support from the Legal Services Commission.
LegalAidSA also enables the user to easily locate any of our eight offices across South Australia – plus obtain detailed travel directions by road or via public transport. The application also directly facilitates calls to our Free Legal Help Line, Child Support Unit Help Line and Youth Legal Service.
Other features include mobile access to the many publications and factsheets provided by the Legal Services Commission, links to our easy to understand South Australian law guide, the Law Handbook Online - along with being able to check updates made to the LSCSA website located at www.lsc.sa.gov.au and the LSCSA social media channels.
About Us
Legal Services Commission of South Australia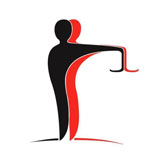 The Legal Services Commission of South Australia is responsible for helping people access justice by providing legal advice, legal representation and community legal education and information.
The Legal Services Commission is jointly funded by both the South Australian and the Commonwealth Governments. It was established in 1977 to increase access to legal services for those people who cannot afford to pay for private legal representation. This mandate is spelt out in the Legal Services Commission Act 1977, which gives the Commission broad powers and responsibilities to work towards equality before the law for all South Australians.
Hessian Apps
Hessian Apps have worked closely with the Legal Services Commission to provide the best App experience possible. Based in Adelaide, Australia, the team at Hessian Apps have drawn upon their legal and computing qualifications in producing the App.
Version History
LegalAidSA 1.0.0 9 November 2011
Contact us with the following form
Got a suggestion for the App? Found a bug? Just can't work something out?
Fill in the form below to contact us at Hessian Apps. All fields are required.